Frooti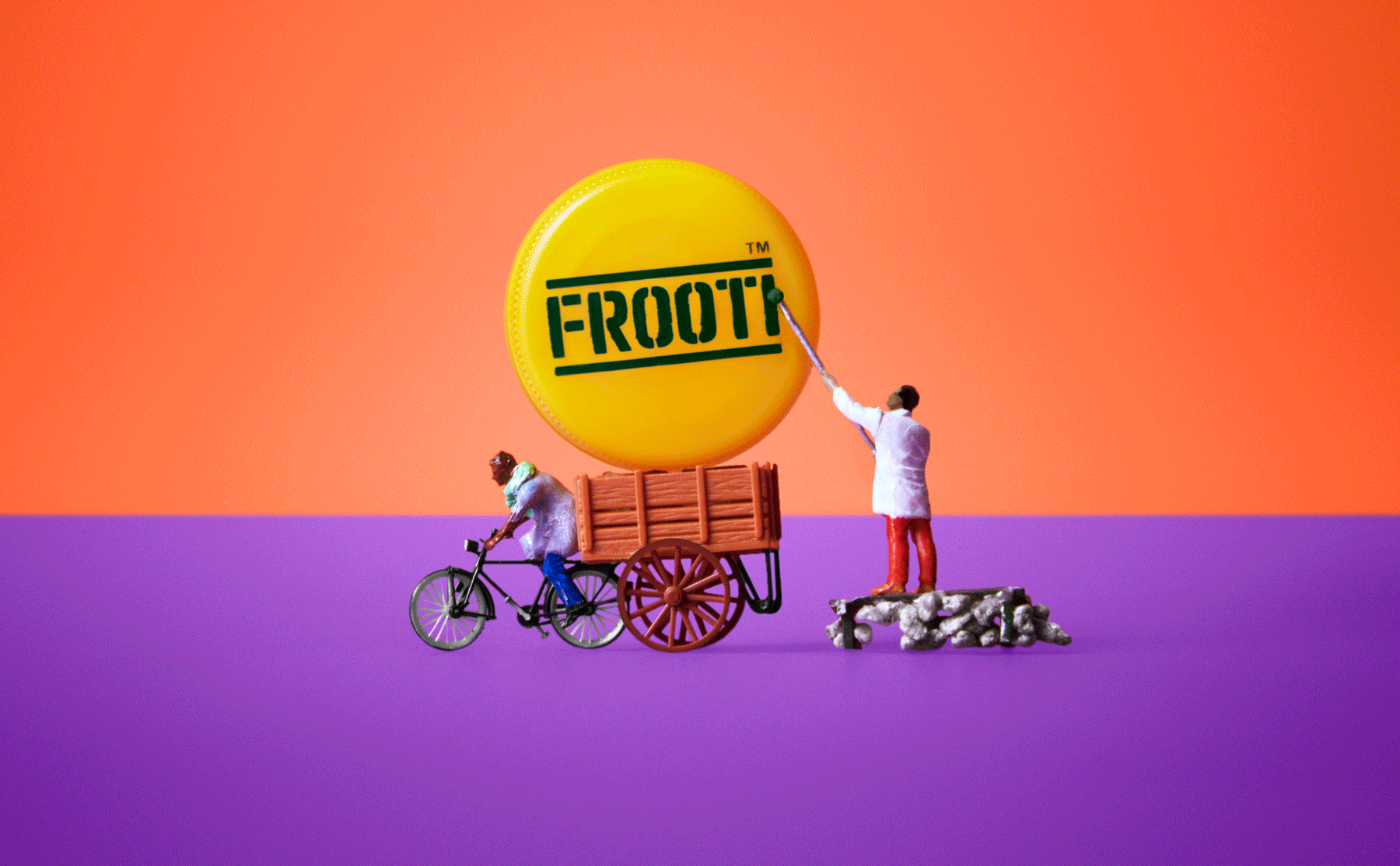 As designers we always crave simplicity. That's a given. But at GFY what we also crave in design is excitement. And that's exactly what we felt when seeing the new visual language for India's oldest and most loved mango juice brand; Frooti. Created by one of our personal fave's Sagmeister & Walsh, the idea was to create a miniature world using tiny scaled models of vehicles, people and plant life.
"Only the Frooti packaging and mangos were kept in real life scale. This allowed the packaging and the mango to appear as the hero of the shots while allowing us to tell stories and add moments of humour."
With the introduction of bold, vibrant colours and wonderfully endearing and playful art direction, the visuals zing off the page and demand attention. Simply put? Love it.
GoodFromYou Sagmeister & Walsh